Carmey Avdat Farm was chosen as one of the best vineyard hotels in the world
in Lifestyle Mirror Magazine.
Carmey Avdat Winery was chozen as one of the best small wineries in Israel
Two

Beautiful

Trails we Highly Recommend

mobile - 972-52-2705328
You are participating in Social
Involvement Project
– A New and Unique Social Concept
The idea based upon social involvement and cooperation between us - Hannah and Eyal - you - the guests in our zimmers, and E.Y.A.L. – the Israeli Epilepsy Association.

for more information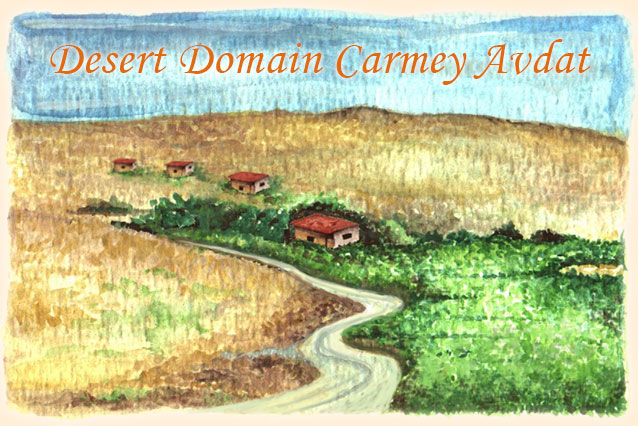 Hannah and Eyal Izrael are the founders of Carmey Avdat – one of the farms established on the Wine Route in the Negev near Sde Boker in the heart of the Negev Highlands. The farm is located on the remains of a 1500-year old agricultural settlement on the path of the ancient Spice Route.